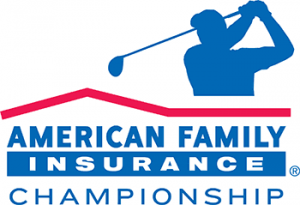 The 2019 PGA TOUR Champions American Family Insurance Championship is June 21-23 with a kick-off  concert at Breese Stevens Field with Toby Keith!
WHEN: Friday, June 21, 2019
WHERE: Breese Stevens Field (917 E. Mifflin St., Madison, Wisconsin)
Tickets go on sale Wednesday, Nov. 28 at 10 a.m. CST.  You can purchase yours at the following outlets:
* Online: AmFamChampionship.com/tickets
* In Person: The Duck Pond, Mallards Box Office, 2920 N. Sherman Avenue, Madison, Wisconsin
* Phone: 608-246-4277 (Office hours: Monday-Friday 8:30 a.m. – 4:30 p.m.)
All proceeds from the concert will be donated to the Steve Stricker American Family Insurance Foundation for distribution to American Family Children's Hospital and other charities impacting families and children in Wisconsin.
Concert ticket prices and golf/concert packages include:
Concert general admission – $49
Concert general admission plus valid any one day golf tournament ticket – $59
Concert Gold Circle general admission – $85
Concert Gold Circle general admission plus valid any one day golf tournament ticket – $95
The 2019 PGA TOUR Champions American Family Insurance Championship will take place June 21-23 at University Ridge golf course in Madison featuring tournament host and player Steve Stricker. Tickets for the fourth annual event will also be available for purchase beginning Wednesday, Nov. 28 at www.AmFamChampionship.com/tickets